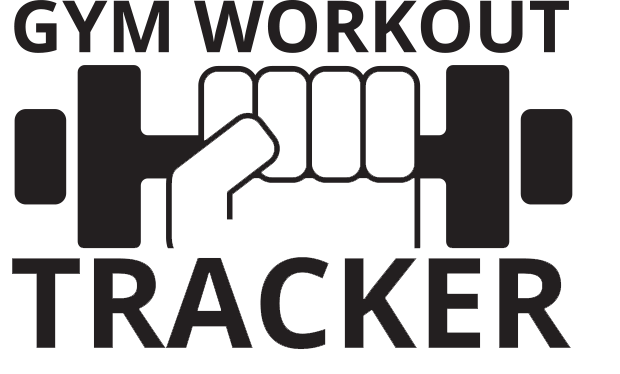 Privacy Statement
Terms & Conditions
Please read these Terms and Conditions ("Terms", "Terms and Conditions") carefully before using the http://gymworkouttracker.com/ website or Gym Workout Tracker App (the "Service") operated by Gym Workout Tracker ("us", "we", or "our").
Your access to and use of the Service is conditioned on your acceptance of and compliance with these Terms. These Terms apply to all visitors, users and others who access or use the Service.
By accessing or using the Service you agree to be bound by these Terms. If you disagree with any part of the terms then you may not access the Service.
Accounts
When you create an account with us, you must provide us information that is accurate, complete, and current at all times. Failure to do so constitutes a breach of the Terms, which may result in immediate termination of your account on our Service.
You are responsible for safeguarding the password that you use to access the Service and for any activities or actions under your password, whether your password is with our Service or a third-party service.
You agree not to disclose your password to any third party. You must notify us immediately upon becoming aware of any breach of security or unauthorized use of your account.
Regulations
All copyright and intellectual property rights including trademarks in any material in this web site is either owned by Us or has been licensed to Us by the right's owner unless otherwise indicated.
Access to this Service is granted for personal use only and the user agrees not to access any material on this Service by any other means than through the Service.
Copying, distributing or any use of the materials contained on this Service for any commercial purpose is strictly prohibited.
You may not create a database by systematically downloading substantial parts of this Service.
As a condition of your use of this Service, you warrant that you will not use this Service for any purpose that is unlawful or prohibited by these terms, conditions and notices. We may block, suspend or terminate your access to this Service at any time in its absolute discretion.
Nothing contained in this Service shall be deemed or construed to confer on any person any licence or right on the part of Us or any third party with respect to any images, logos and names on this Service unless otherwise expressly stated herein.
Although every effort is made to virus-check documents and files before they are posted on this Service, We cannot guarantee that any documents or files downloaded from this Service will be free from viruses and We do not accept any responsibility for any damage or loss caused by any virus. For your own protection, you must use virus-checking software when using this Service.
Links to Other Websites
Our Service may contain links to third-party websites or services that are not owned or controlled by Gym Workout Tracker.
Gym Workout Tracker has no control over, and assumes no responsibility for, the content, privacy policies, or practices of any third party websites or services. You further acknowledge and agree that Gym Workout Tracker shall not be responsible or liable, directly or indirectly, for any damage or loss caused or alleged to be caused by or in connection with use of or reliance on any such content, goods or services available on or through any such web sites or services.
We strongly advise you to read the terms and conditions and privacy policies of any third-party web sites or services that you visit.
Termination
We may terminate or suspend access to our Service immediately, without prior notice or liability, for any reason whatsoever, including without limitation if you breach the Terms.
All provisions of the Terms which by their nature should survive termination shall survive termination, including, without limitation, ownership provisions, warranty disclaimers, indemnity and limitations of liability.
We may terminate or suspend your account immediately, without prior notice or liability, for any reason whatsoever, including without limitation if you breach the Terms.
Upon termination, your right to use the Service will immediately cease. If you wish to terminate your account, you may simply discontinue using the Service.
All provisions of the Terms which by their nature should survive termination shall survive termination, including, without limitation, ownership provisions, warranty disclaimers, indemnity and limitations of liability.
Copyright
Except as expressly permitted by applicable law and in this site, no part of this Service, including information, images, logos, photos and overall appearance of the Service (except to the extent required in order to use this Service in accordance with these terms and conditions), may be copied, republished, stored in any medium (including in any other website), distributed, transmitted, re-transmitted, modified, broadcast or reproduced in any form whatsoever or any document available through this Service without prior written permission, except for your own personal use.
Content Accuracy
Whilst all reasonable effort has been made to ensure the accuracy of the information on this Service and the links established here, no responsibility is accepted for any error or omission and any and all liability which might arise from your use or reliance on the information or links on this Service is excluded. We do not endorse or accept any responsibility for any content on or software downloaded from any website linked to this Service. No liability is accepted for the accuracy or completeness of the information contained in this web site or for any reliance placed by any person on the information. We make no representations that the information contained in this Service is accurate, comprehensive, verified or complete.
Limitation of liability and disclaimers
We do not guarantee that access to this Service will be uninterrupted or error-free, that defects will be corrected, that this Service will be free from viruses or that this Service cannot be tampered with by third parties. This Service and the information are provided on an 'as is' basis, without any representation or endorsement being made and without any warranty of any kind, whether express or implied, including but not limited to any implied warranties of satisfactory quality, fitness for a particular purpose, non-infringement, compatibility, security and accuracy. To the extent permitted by law, all such terms and warranties are hereby excluded.
In no event will we be liable, whether in contract or tort including negligence or breach of statutory duty or otherwise, for any losses sustained and arising out of or in connection with the use of this Service including without limitation loss of profit, loss of data or loss of goodwill whether direct or indirect nor any indirect, economic, consequential or special loss arising out of or in any way connected with the sue of this Service or with the delay or inability to use this Service or for any information, products or services obtained through this Service. Use of this Service and the information is entirely at the user's sole risk. In no event will we be liable for any damages whatsoever arising out of or related to this web site. Your sole and exclusive remedy for dissatisfaction with this Service and/or information is to stop using the site and the information.
Governing Law
These Terms shall be governed and construed in accordance with the laws of United Kingdom, without regard to its conflict of law provisions.
Our failure to enforce any right or provision of these Terms will not be considered a waiver of those rights. If any provision of these Terms is held to be invalid or unenforceable by a court, the remaining provisions of these Terms will remain in effect. These Terms constitute the entire agreement between us regarding our Service, and supersede and replace any prior agreements we might have between us regarding the Service.
Changes
We reserve the right, at our sole discretion, to modify or replace these Terms at any time. If a revision is material we will try to provide at least 30 days notice prior to any new terms taking effect. What constitutes a material change will be determined at our sole discretion.
By continuing to access or use our Service after those revisions become effective, you agree to be bound by the revised terms. If you do not agree to the new terms, please stop using the Service.
Contact Us
If you have any questions about these Terms, please contact us.
Privacy Statement
This privacy statement tells you what to expect when we process your personal information. This is the main privacy statement for Gym Workout Tracker (GWT), however, some of our services may have additional privacy notices which will be provided to you when you engage or register for such a service. It is important for you to read this statement in full to understand how we use your data and your rights in relation to your data.

GWT needs to process personal data in order to deliver our services to you:
To allow users to register to join the GWT service
To allow members to update and correct their details for GWT
We are committed to treating your information securely, with respect and in line with data protection law.
We keep this privacy statement under regular review and we will place all updates of this page on the website as soon as it practicable.
For further information you can contact us as follows:
101Smart Ltd
Suite 15  Beech Avenue
Taverham
Norwich
NR8 6HW
Telephone: 01603 858250
Email: Luke@101ltd.com
For independent advice about data protection issues, you can contact the Information Commissioner:
Information Commissioner
Wycliffe House, Water Lane
Wilmslow
Cheshire 
SK9 5AF
Phone: 0303 123 1113
Email: casework@ico.org.uk
Website: www.ico.org.uk 
What Information do we collect and how is it used?
We will only collect personal information when we need it. The type of information we need from you will relate purely to contact information allowing us to provide the services below. 
We only collect personal information when you complete the forms on this website if you wish to send us a comment or submit your details for membership.
Signing up for GWT membership:
we will need your personal contact details.
this information is needed to provide you with a GWT membership subscription. This subscription service will process your data on the basis of contractual obligation.
Updating your personal details:
we will need updated name, email address.
This information is used to update details of your existing subscription record. This subscription service will process your data on the basis of contractual obligation.
How will we protect information collected about you?
We will apply appropriate technical and organisational measures to ensure your personal information is secure.  For example, we have systems in place to ensure that access to personal information is restricted to authorised individuals on a strictly need-to-know basis.
When we need to share personal data with our contractors and third party suppliers, our relationships are governed by our contracts with them which include strict data sharing and confidentiality protocols. 
We will not discuss your personal information with anyone other than you, unless you have given us prior written authorisation to do so or where we have received a clear verbal instruction from you (as a one-off circumstance). 
Who will we share your information with?
We never share personal information with any other organisation for third-party marketing purposes.
Sometimes we will need to share personal information we hold about you with other organisations that we work with or who provide services on our behalf, for example an email processing company distributing our newsletters. When sharing information we will comply with all aspects of current data protection law. All our data sharing relationships are governed by contracts which include strict data sharing and confidentiality protocols. 
We may also share information when required by law, for example, where ordered by the Court or to protect an individual from immediate harm.
What are your rights in relation to your data?
We are committed to upholding your rights in respect of your personal data.
The right to be informed
Through the provision of this and other privacy notices on the website, we will be open and transparent about how and why we use your personal information.
The right of access
You have a right to ask us what personal information we hold about you and to request a copy of your information. This is known as a 'subject access request' (SAR).
SARs need to be made in writing and we ask that your written request is accompanied by proof of your address and identity.
If you are seeking to obtain specific information (e.g. about a particular matter or from a particular time period), it helps if you clarify the details of what you would like to receive in your written request.
If someone is requesting information on your behalf they will need written confirmation from you to evidence your consent for us to release this and proof of ID (both yours and theirs).
We have 30 calendar days within which to provide you with the information you've asked for (although we will try to provide this to you as promptly as possible).
The right to rectification
You can ask us to rectify your personal data if it is inaccurate or incomplete. Please help us to keep our records accurate by keeping us informed if your details change.
The right to erasure
The right to erasure is also known as 'the right to be forgotten'. In some circumstances, you can ask us to delete or remove personal data where there is no compelling reason for its continued processing.  This is not an absolute right, and we will need to consider the circumstances of any such request and balance this against our need to continue processing the data.  Our response will also be guided by the provisions of our retention schedule.
How long will you keep my data?
We only hold records during the period of our relationship and for a set period afterwards to allow us to meet our legal and contractual obligations, including resolving any follow up issues between us.
For our email marketing list, our systems automatically remove email addresses that are unresponsive or exhibit delivery problems. In addition, users are always able to unsubscribe from the lists using the links provided in the email itself, unsubscribed users are deleted from immediately from our list.
Please contact us if you would like any more information.
What cookies do you use?
To make this site simpler to use, we place small files on your computer, known as cookies, almost all websites do this. Cookies have many uses and most are not damaging to your privacy, all of the cookies used on this web site fall into that category. We do not permit cookies that collect or transfer your detailed personal data to other websites for advertising or other purposes.

Cookies are used on this site purely to improve services for you through, for example:
enabling a service to recognise your device so you don't have to give the same information several times during one task
recognising that you may already have given a username and password so you don't need to do it for every web page requested
measuring how many people are using the site, so it can be made easier to use and ensure there is enough capacity and fast enough

We use Google Analytics to determine how many people use this site. Google Analytics stores information about the pages you visit, how long you are on the site, how you got here and how you utilise the website. We do not collect or store any directly identifiable personal information (e.g. your name or address) which could be used to identify who you are. To find out more about how Google uses the information it stores in cookies please review their documentation.
The following cookies are used by Google Analytics:
_ga is used to distinguish users (anonymously) and expires after 2 years
_gid is used to distinguish users (anonymously) and expires after 24 hours
_gat is used to manage usage of the analytics functions and expires after 1 minute
_gac contains anonymous usage information and expires after 90 days

The following cookie may be used to provide other normal website functions:
asp.net_sessionid contains session related information for the user and expires when the browser is closed
XSRF contains session related information which stops cross-site request forgeries

If you do not wish to accept any cookies on to your machine you can disable them by adjusting the settings on your browser. However, this is likely to adversely affect the functionality of the websites you visit. For further information visit: www.allaboutcookies.org